Our platform enables users to customize their widget's background using different static or dynamic, pre-set or personalized themes. We also introduced the option to add an mp4 video as background. Whether it is a newly launched video for a song you want to promote or an exclusive video created for fans, you can maximize its exposure by posting it as background for the widget.
To add a mp4 background to your widget click on the Edit Widget button.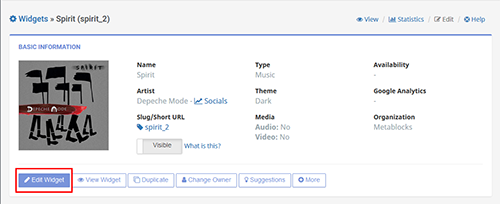 In Settings field add the link to your mp4 video following the structure shown below.
video_background=http://your-video-url-here.mp4



Then, click on Advanced Settings and select Video (MP4) as Background Effect.